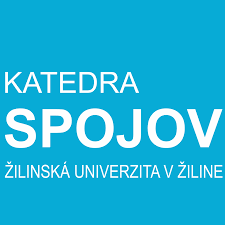 The Department of Communications dates its pedagogical and scientific research activities back to 1961. Recognition of the Department of Communications by the wide professional community, but also close cooperation with the business community, the ability to reflect the changing requirements and needs of practice, as well as international cooperation contribute to its credibility not only in education but also in research. At present, the Department of Communications focuses on the training of professionals for the needs of the business community (in the area of distribution technologies and services as well as e-commerce) as well as scientific research activities in the postal, logistics, financial, banking, electronic communications and services sectors and e-commerce. Within the framework of scientific and research activities, these are in particular:
research on economic and managerial aspects of the market;
research on post, logistics and electronic communications technologies, including process diagnosis and quality assessment of services;
research into the manifestations of laws and patterns in mail, logistics, electronic communications, with particular emphasis on modelling trends, regulation and deregulation;
research on the role of infrastructure in the process of regional and territorial development;
examination of entities operating in network markets;
exploring development trends and innovations in relation to Industry 4.0, shared economy and digital platforms.